Information about payment via invoice

---
As of July 2023, payment via invoice requires a total order value of at least 500 €. We apologise for any inconvenience.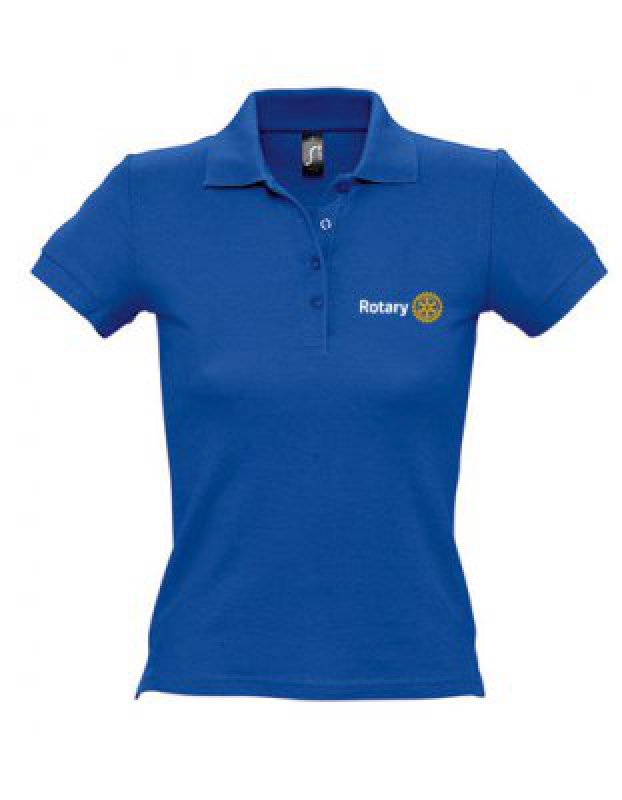 Premium Women's Polo-Shirt
NOTICE: We advise you to buy the poloshirts one or two sizes bigger than your normal size!Rotary Premium Women's Polo-Shirt with the new Rotary logo made of 100% cotton in black, Rotary blue or white. The polo shirt can be customized with your club name below the Rotary logo. To do so, simply add the product "Embroidery on textiles" (Product number RCF 31) in the corresponding number to your shopping cart. If not specified differently, the embroidery is done in the same white as the word Rotary.If you want to further customize your polo shirts with your own name, the name can be located on the right side of the shirt, also in white. To do so, please again add the product "Embroidery on textiles" (Product number RCF 31) in the corresponding number to your shopping cart.Club name and your own name means that per ordered shirt, you need to add the article RCF31 to your shopping cart twice. All embroideries are embroidered horizontally. Please let us now the names you want to have embroidered in the remarks field at the end of the ordering process. In the same field you can add the names of the different club members and their respective sizes:E.g.Jane Smith Size MMary Miller Size Setc.Description: Fine ribbed collar Button facing with three buttons in the same color Straight band with edge slitting Side seal HalterneckMaterial: 100% CottonGrammage: 210g/sqmPlease regard the washing instructions.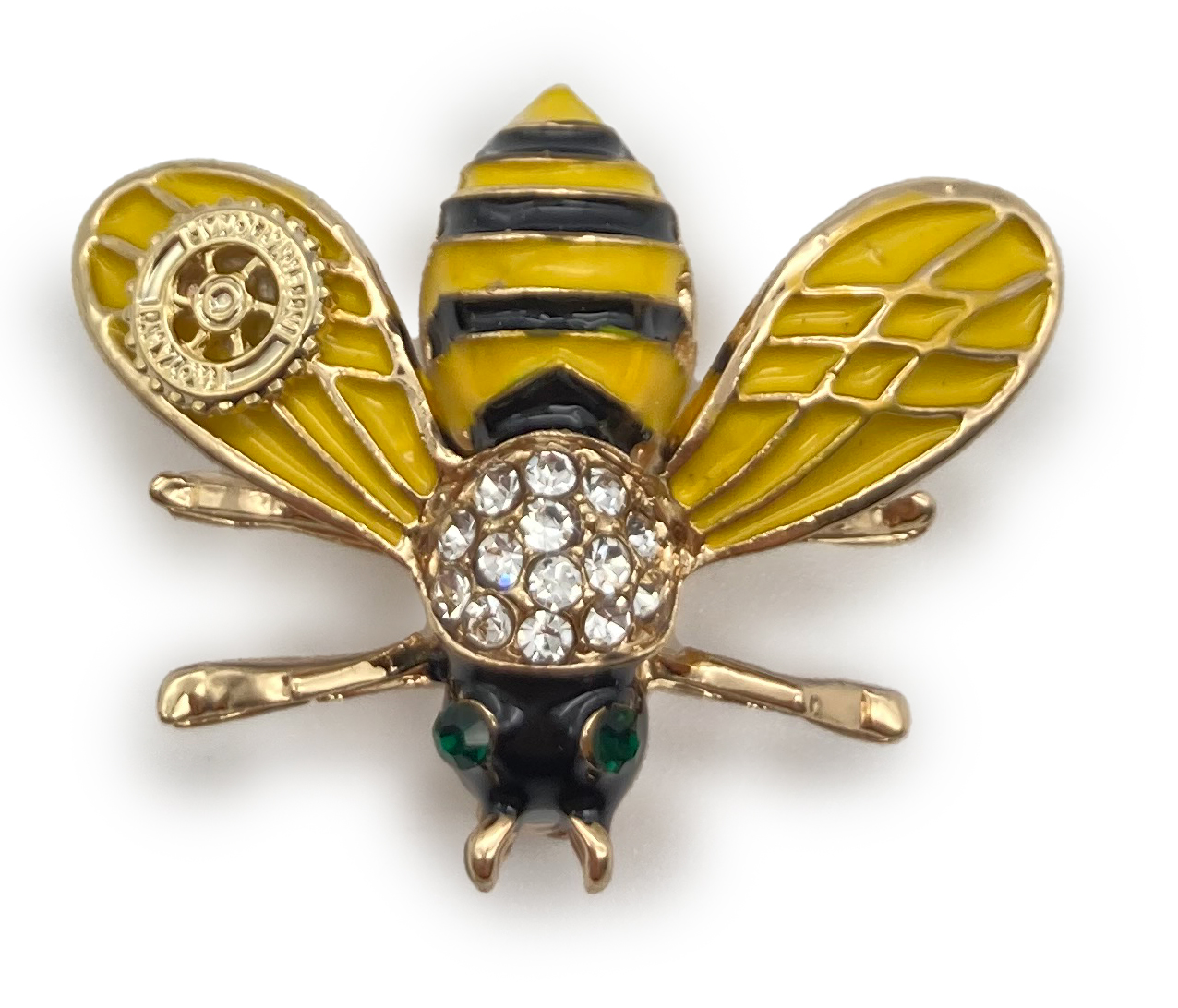 Ladies' Brooch Bee
Elegant Ladies' Brooch in the shape of a bee adorned with the Rotary wheel on its wing. The pin is attached to the back of the brooch.
Women in Rotary Pin
This elegant pin is the perfect accessory for all women at Rotary. It can be easily attached with it's butterfly clutc. Size: ca. 33 mm x 25 mm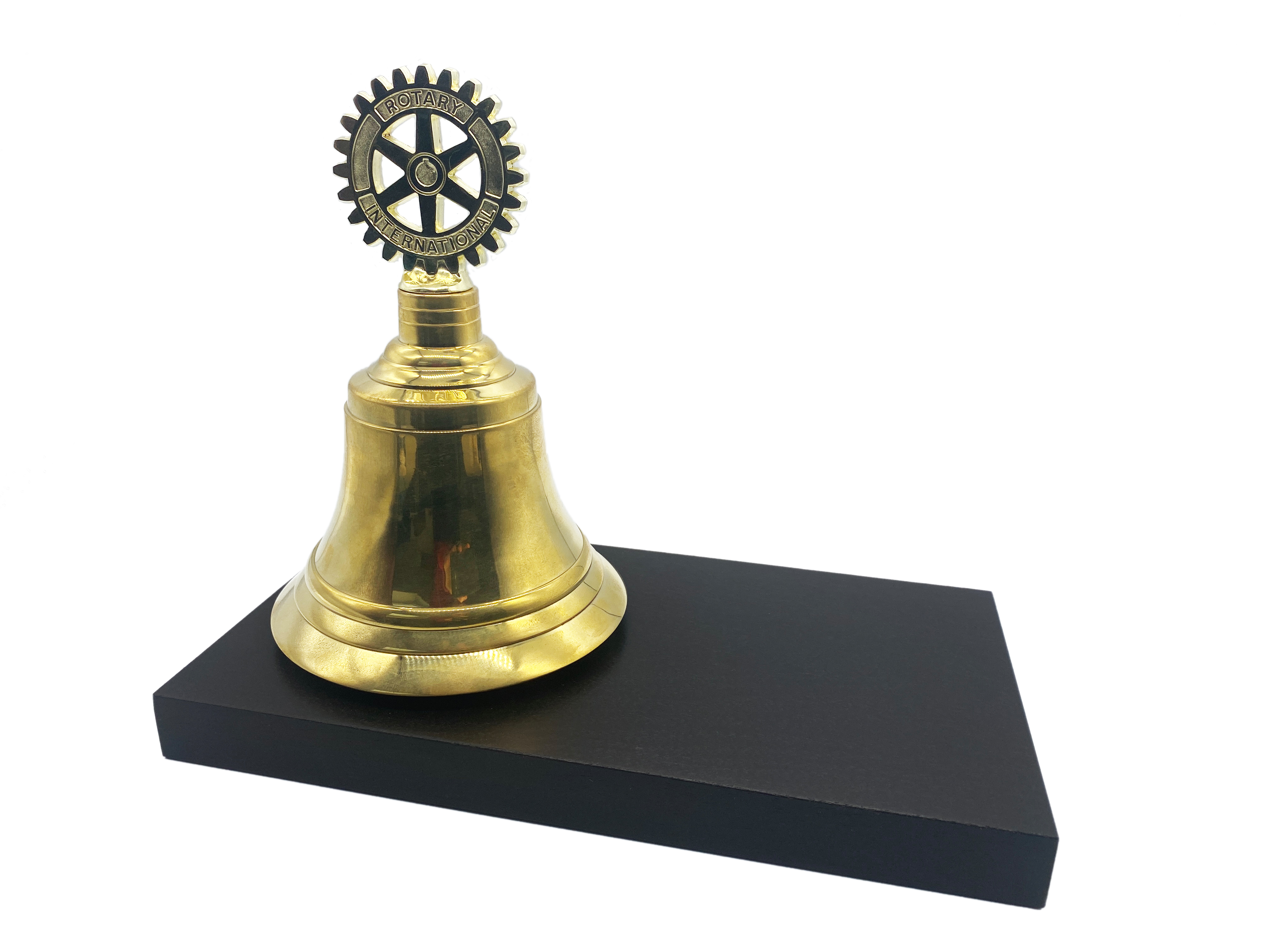 Meeting Bell
This elegant and powerful standing bell is handmade according to the highest quality standards. The bell body is made of highly polished brass and is held by a stable connector on a solid walnut wood plate. A particularly detailed rotary wheel (CI compliant) is screwed on.The bell can be provided with a plate on the wooden board for an extra charge. Brass plate: € 49.00 Plastic plates: € 29.00Please send a short email with the desired text to info@club-merchandise.eu.A clapper / hammer is also available from us under article no. RCB 21 wooden hammer for gong / bell.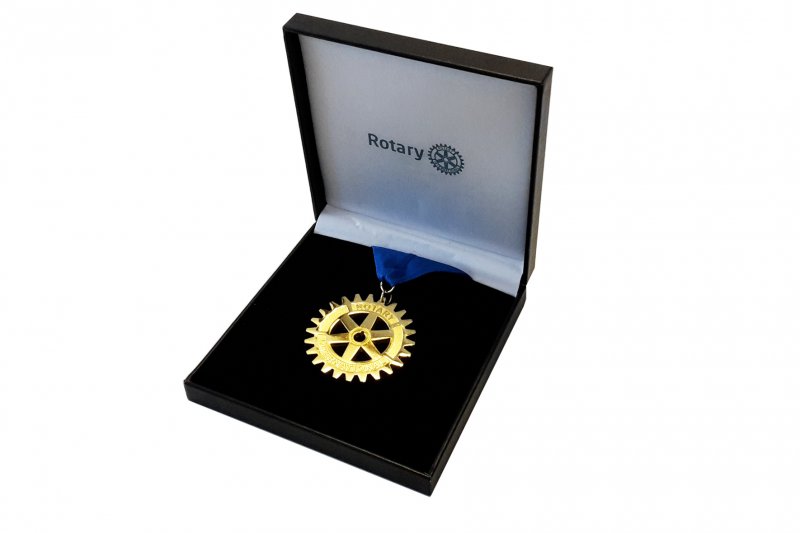 Presidential Necklace
Our Rotary President's neckless has been newly designed with the latest Rotary Logo. Whether in Rotary or Rotaract, this medallion is the perfect gift for new president or charter gift to the new club. A blue ribbon carries the high quality medallion. Up to 40 nameplates can be attached to the ribbon.We can customize your chain with the name of the new president! Just add items RCB 08a and RCB 08b to your cart!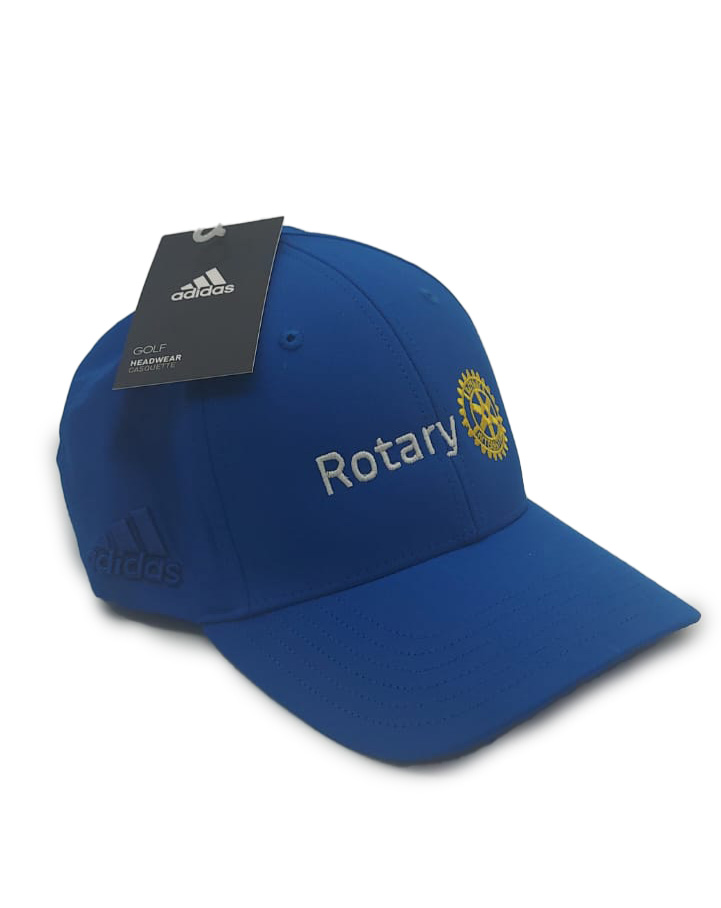 Adidas Sport Cap
This high quality original Adidas Rotary cap can be used for almost all sports for sun protection and better visibility. Adjustable with a velcro strap allows it perfect fit to nearly all head sizes.Washable and perfect for Golf and Tennis Matches, Skiing Holiday, Adventure Tours, or fundraising activities with its unique embroidery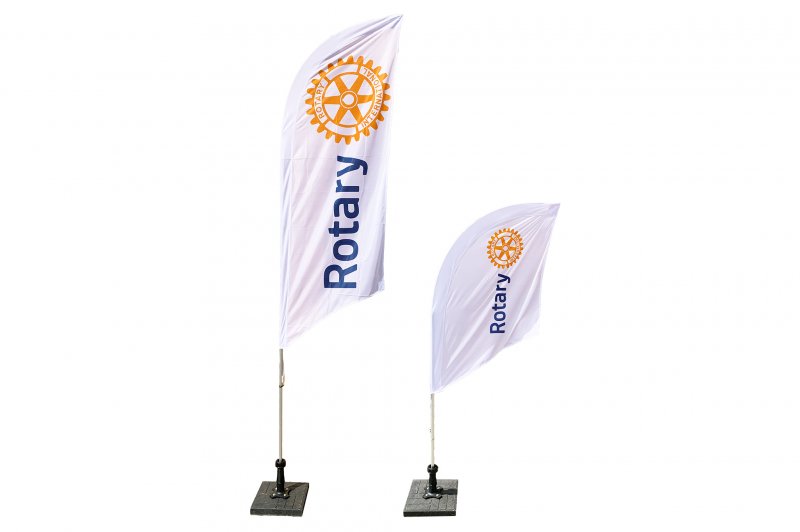 Beachflag / Beachwing
This Rotary Beachflag is 1,75m or 2,90m high an can be customized according to your wishes. It is the absolute eye-catcher on all rotarian events - be it during fundraising events, social events or at the club meeting. The flag is mounted on a sturdy aluminium tube with a diameter of 20mm.A transport- and carrying bag can be ordered for 19,90 Euro.Flag textile: 110g/m2Stand is not included. If you wish to order one, please click on the product displayed below.